I had fun making bath salts the other day. You know how it goes. You're trying to clean your craft room and stumble upon a cool item and get sidetracked. In this case, it was the test tubes that I picked up on the clearance rack a while ago. I never know what to put in them so I never did anything with them. Then I thought Bath salts! So no more cleaning and actually made more of a mess!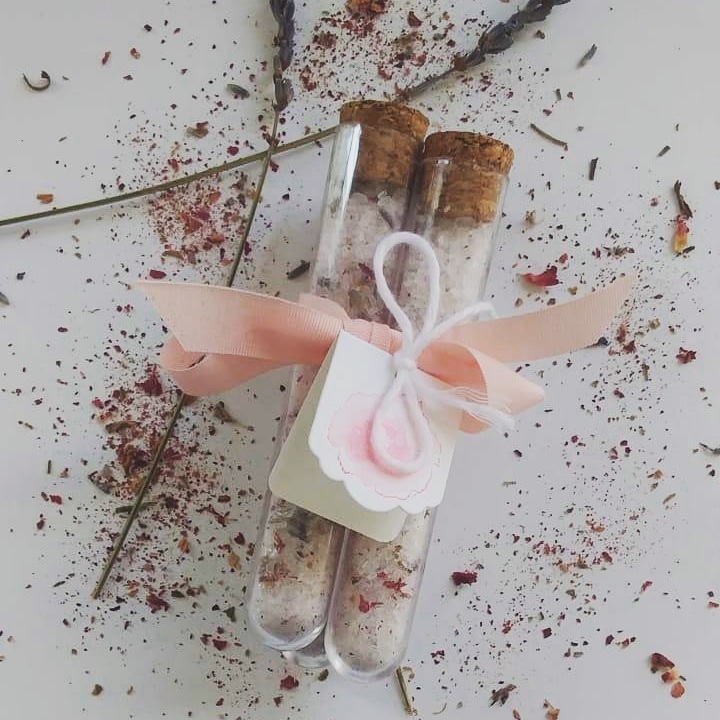 I had some dried lavender and rose petals and just added them to some epsom salt with a little lavender essential oil. It smelled wonderful and I am looking forward to trying them.
Thanks for stopping by.