Happy World Card Making Day! I hope you get to spend the day crafting. Unfortunately I won't get to spend as much time as I would like. To many things to do (like housework) that I have been neglecting lately. But I did want to share another card I made using Country Home.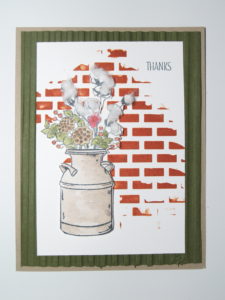 I even used little pieces of a Q-tip to make cotton! Love this set!
Tomorrow is the last day to order from the World Card Making Day sale. You can find the items here. https://www.stampinup.com/ecweb/products/10040/world-card-making-day?utm_source=olo&utm_medium=main-ad&utm_campaign=homepage-refresh
Have a great day!