I love making baby cards and the stamp set Sweet Baby makes adorable ones! Whoever the artist is for this set does an awesome job of capturing the cuteness of little ones.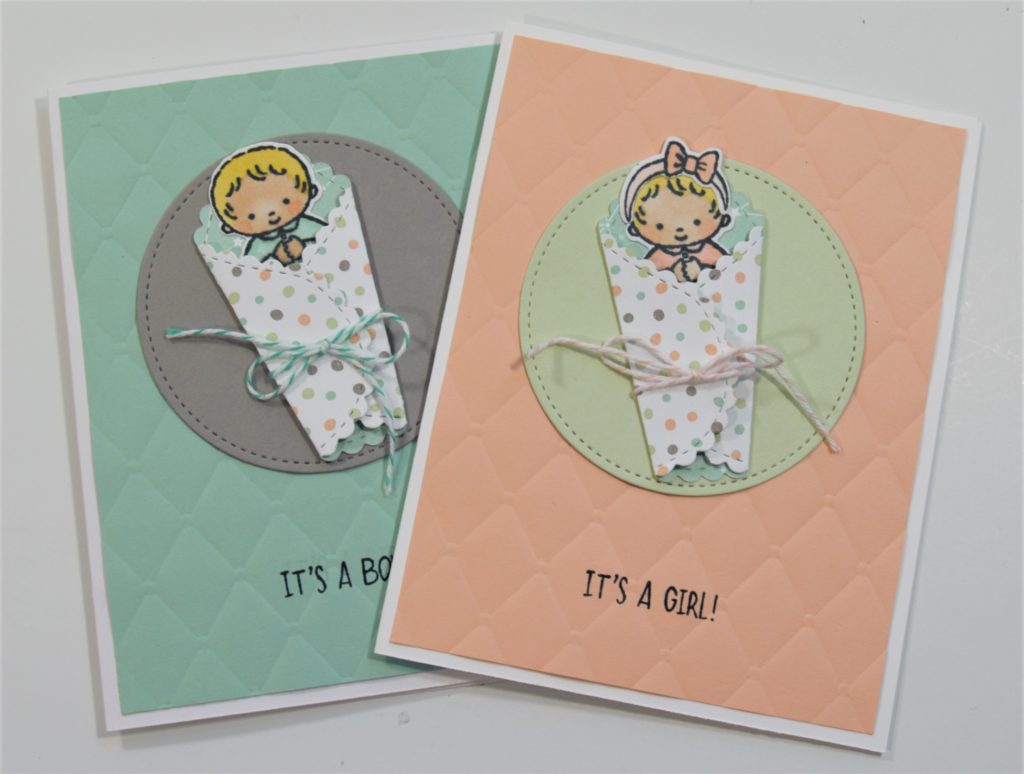 I am going to be playing with this set this week so expect to see more baby cards. We are doing one of these cards for my Card Class in May. You get to pick the boy or the girl to make or you can do a gender neutral one.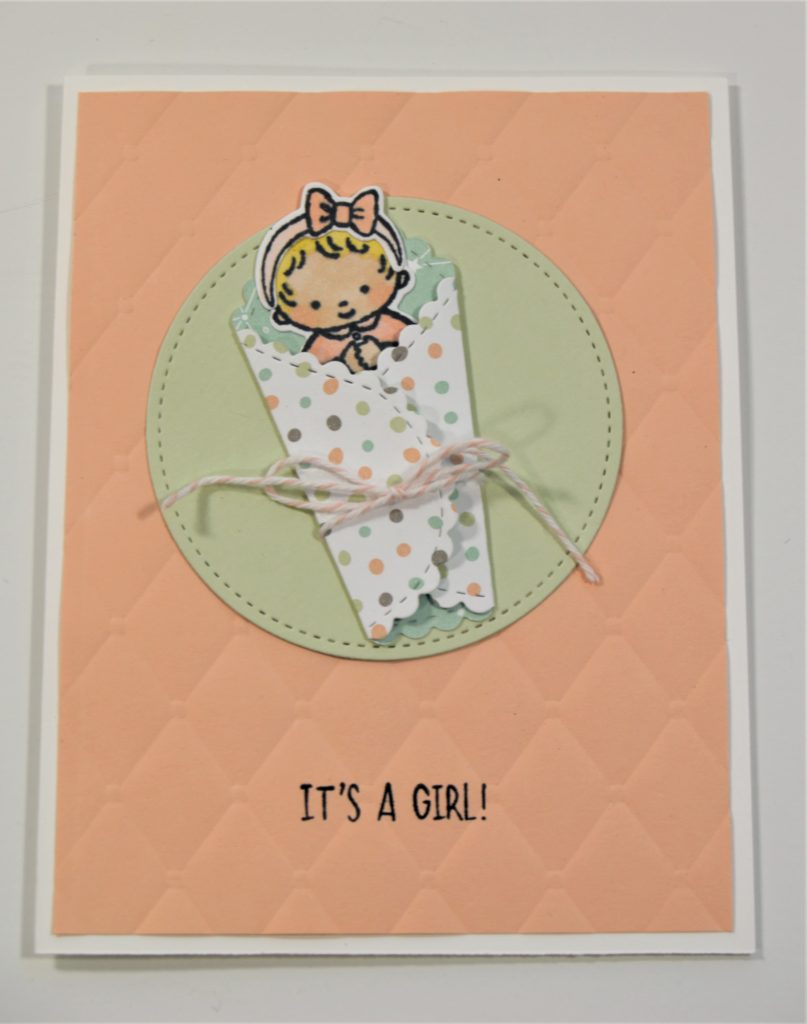 I love the little headband in this one. I remember when my girls were little and I would put these on them. Of course they never stayed on very long which is probably good because they always made indents in their heads! But they did look cute.
This stamp set is great for scrapbooks too. That was my original intention when I first ordered it. My middle daughter loved her Johnny Jumper and one of the stamps shows that. I am pretty far behind on my scrapbooks so I will be holding onto this stamp set for awhile.
But it is retiring at the end of the catalog period so if you want it now is the time to get it.
Product List
Product List
I hope you enjoyed looking at the cards. And don't forget to add Sweet Baby to your collection so you can make some adorable cards with it.