I wanted to show you another card I made with the Tea Together set. I used vellum paper and notecards to make this and am very pleased with the way it turned out.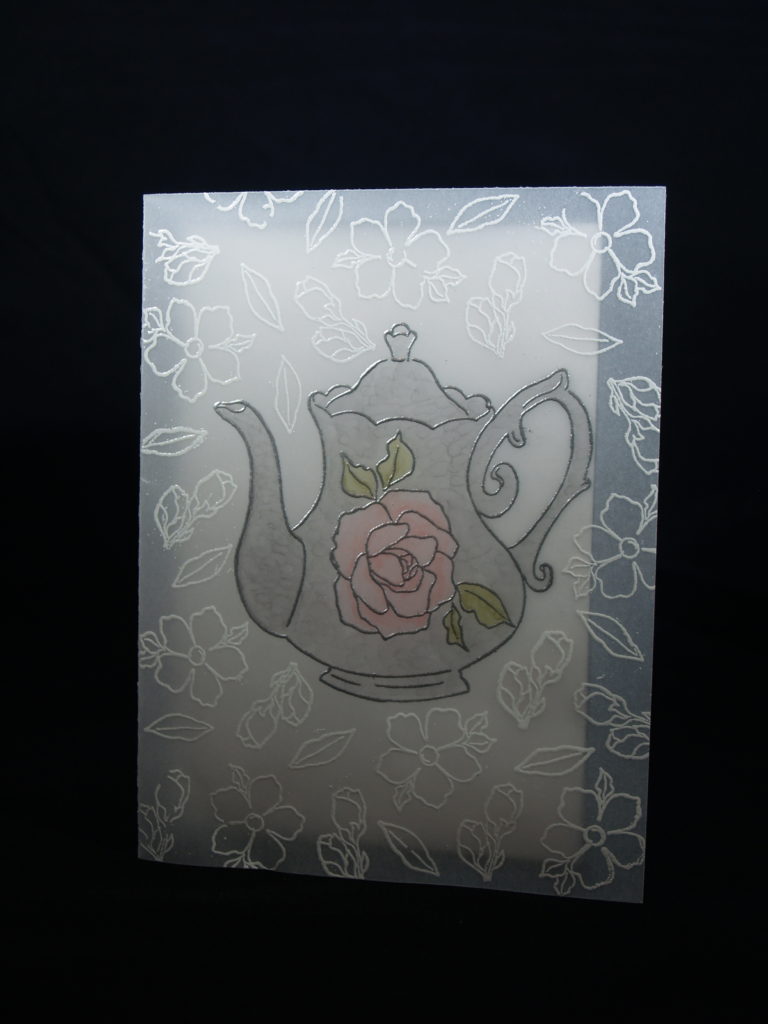 The picture doesn't show how pretty it really is. My daughter just got married and she was my photography help! So I guess I'm going to have to learn to take my own now.
I embossed both the teapot and the flowers and leaves and then colored the teapot on the back with alcohol markers. Coloring on vellum can be a challenge because it doesn't soak into the paper but rather sits on top of it. So I tried to leave little "pools" of ink to give it a old look. Then I centered the note card and glued it to the back of the vellum card. I love the lacy elegant look of the card.
This card would be perfect for the tea lovers among you.
Product List 
I hope you will try this card. It is a little time consuming with the background embossing, but it is well worth it for the final product.
More Sale-A-Bration
There are now more options for FREE product during Sale-A-Bration! Starting today until the end of the month the list below has items that you can earn for free. Just be sure to use the numbers under the pictures when ordering and not the regular catalog numbers.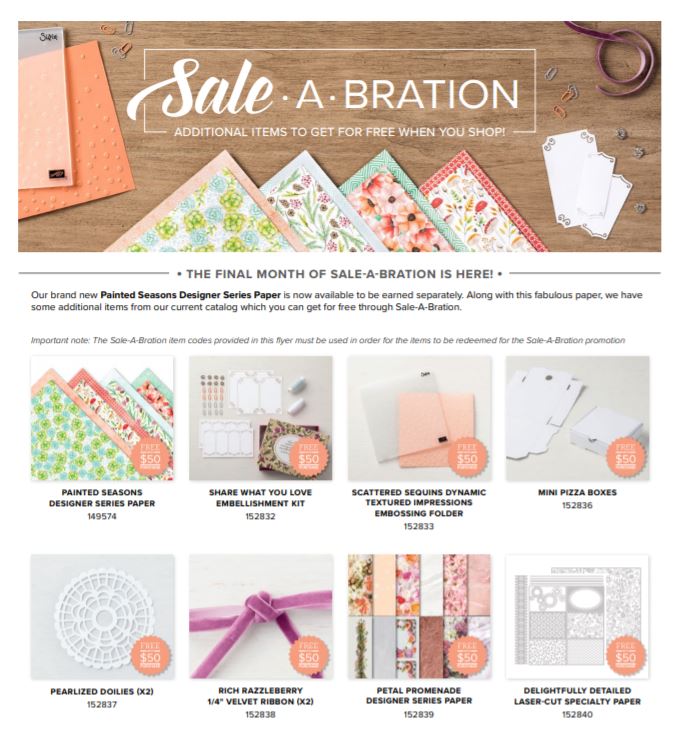 I think some of these products will disappear fast so don't wait. Head over to my store and earn some of this product for free!