Have you seen the bundle Best Catch from Stampin Up! yet? I bought it awhile ago because these masculine sets have a habit of selling out toward the end of the catalog period (remember the tool set!). I just started playing with it at our Crafty Retreat this last weekend. What a great set to make those masculine cards! Especially if you have a fisherman in you family! Here are a couple cards I came up with.
I love this one because it looks like the fish is on the fishing line and gives it a 3D look when you pop it up. Plus it was fun to color.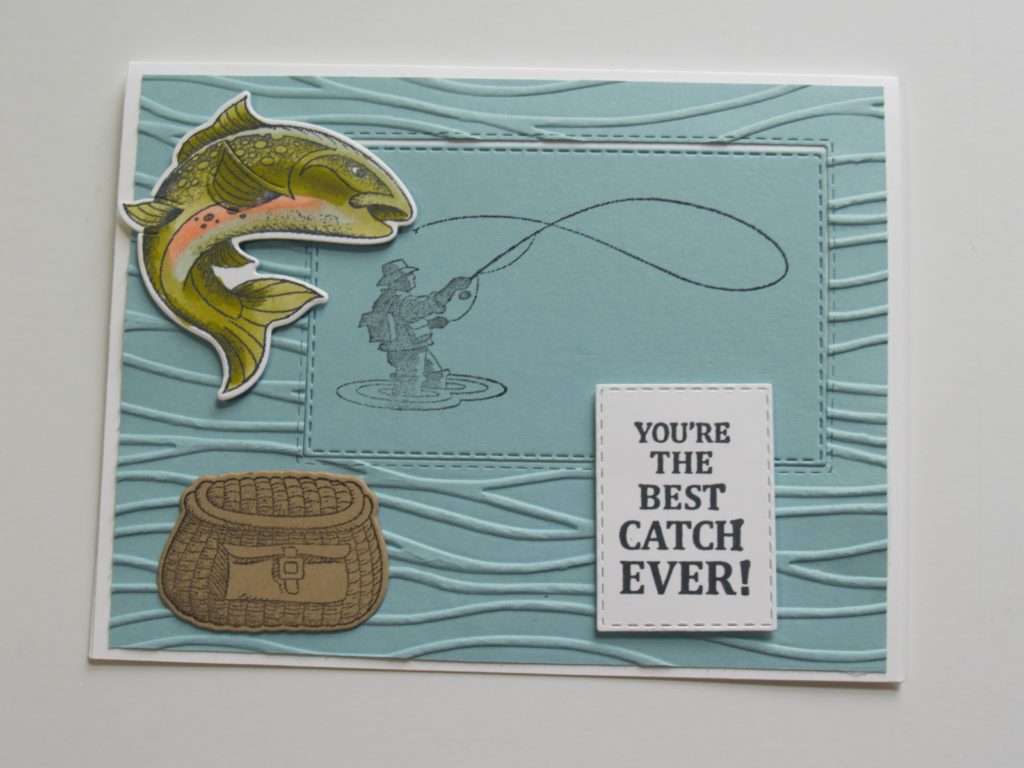 This one is a little simpler to color but still fun.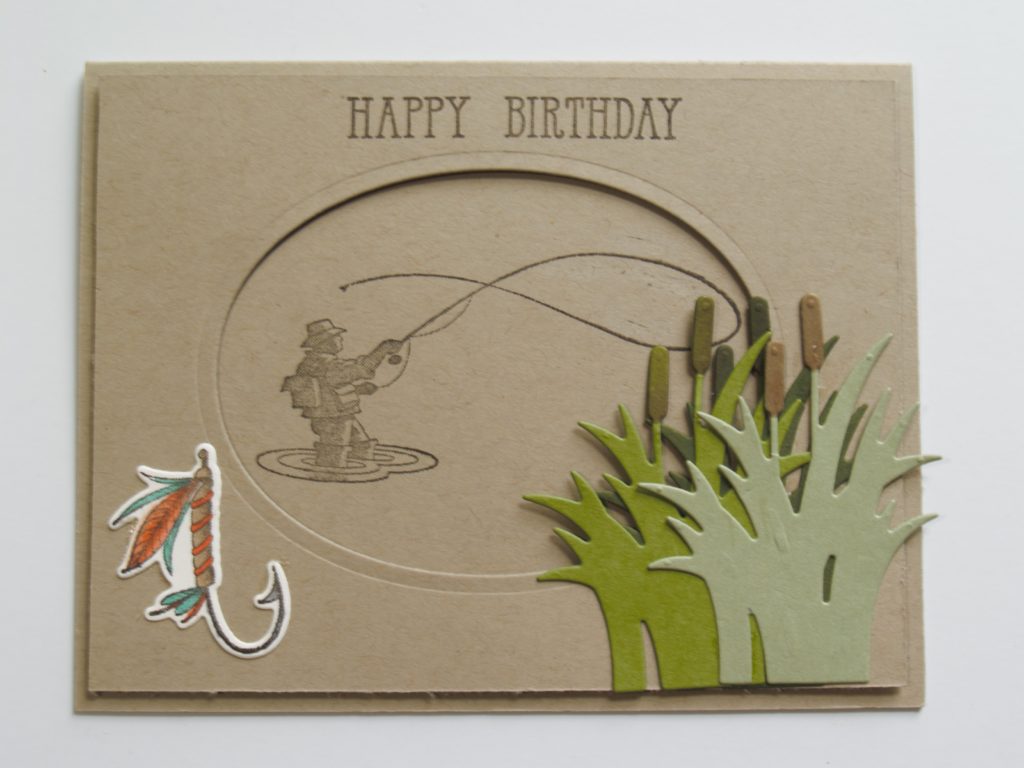 I love this set and am already planning some scrapbook pages with it.
Product List
Storage
Have you seen the new storage system by Stampin Up? I am so excited to get this. I ordered it at the beginning of the week and am waiting for it to come in. I'm trying to organize my craft room and I think this will make my work space much more user friendly.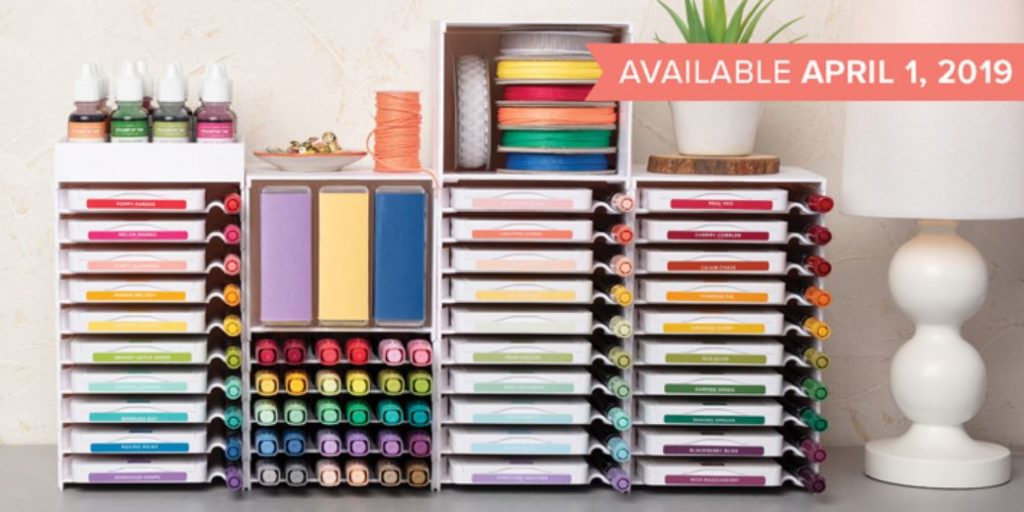 There is a video https://www.youtube.com/watch?v=eoOIH6XquDA&feature=youtu.be that you can watch to see how many ways you can put it together.
I think both these items are awesome and I don't want you to miss out on them. The storage is going to be carried over into the annual catalog. But if you want Best Catch, don't wait because there are no guarantees that it will make it to the next catalog.