More Apron Of Love
Okay, this will be my last post on Apron of Love! Maybe. I really do like this bundle and time is running out to buy it. I wanted to show a few more cards I made with it.
Fabulous Work Of Art
This would be such an encouraging card to send to a friend. To remind someone that they are special and unique would really make someone's day. I love the artsy feel to this with the paint splatters and the crafty paper.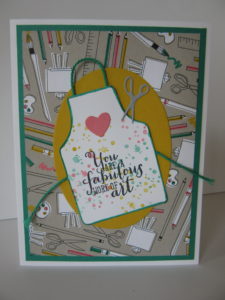 Product List
Don't Forget Dad
Since I made one for mom, I thought dad deserved equal time! I love how this one turned out using the tongs in dad. My hubby is king of the grill!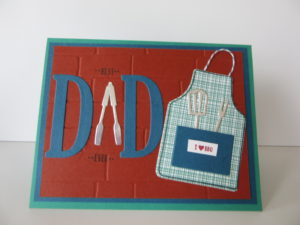 Product List